HOW TO ORDER YOUR FUNDRAISING CRATES
Discuss your fundraising order with Karen at Sipahh@Unistraw.com or 0426 244 582
Simply place the agreed order quantity of  Fundraising Boxes in your cart
Delivery is FREE across Australia
Payment in accordance with what you have agreed with Karen.
Straws will be delivered in 1-2 weeks. (Western Australia 4 weeks)
Start Fundraising!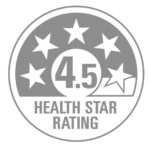 SIPPAH FUNDRAISING CRATE
Sipahh Fundraising Ventures is a dedicated programme designed to help kids, clubs, schools and organisations raise money for their causes through the sale of Sipahh Milk Flavouring Straws. As part of our commitment to supporting Australian schools and communities, we've dreamed up a more wholesome, healthy and inventive way of fundraising. It inspires early ingenuity in kids and returns healthy profits for you in a delicious, lower sugar, portion controlled product.
If you're looking for a healthier solution to the chocolate drive, then our Sipahh Fundraising Crates provide a fantastic solution.
All of our straws are environmentally sustainable.  Our straws are manufactured from 100% compostable polymer, approved to Australian standard AS4736-2006 incorporating amendment 1-2009.  Further, the polymers we use in the straws are 100% sourced from plants – fermented from sugarcane or corn.  We use zero fossil fuel derived petrochemicals and no nasty additives. 
Each Sipahh Fundraising Crate contains 6 x 10 packs in 6 different flavours; Cocoa-Bean Chocolate, Luscious Strawberry, Okey-Dokey Cookies and Cream, Chilled-Out Choc-Mint, Hello Marshmallow! and one other box from our range of delicious flavours.