HOW TO ORDER YOUR FUNDRAISING CRATES
Simply place the minimum order quantity of 32 Fundraising Boxes in your cart
Delivery is FREE across Australia
No payment up front
Complete an Account Application form during checkout and you will be invoiced for total cost 28days later
Start Fundraising!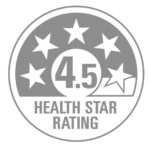 SIPPAH FUNDRAISING CRATE
Sipahh Fundraising Ventures is a dedicated programme designed to help kids, clubs and schools raise money for their causes through the sale of Sipahh Milk Flavouring Straws. As part of our commitment to supporting Australian schools and communities, we've dreamed up a more wholesome, healthy and inventive way of fundraising. It inspires early ingenuity in kids and returns healthy profits for you in a delicious, lower sugar, portion controlled product.
If you're looking for a healthier solution to the chocolate drive, then our Sipahh Fundraising Crates provide a fantastic solution.
Each Sipahh Fundraising Crate contains 24 x 4 packs and 4 different flavours; Cocoa- Bean Chocolate, Luscious Strawberry, Okey Dokey Cookies and Cream and Chilled Out Choc Mint.
Each 4 pack has an RRP of $2, making it an easy gold coin donation. Only 24 sales needed to sell the whole carry box!
COCOA-BEAN CHOCOLATE
Subtle, sweet and oh so good. Simple and satisfying, our Cocoa Bean Chocolate
straw is your every day chocolate drink. The taste is creative play and fun afternoons
in a straw.
LUSCIOUS STRAWBERRY
The first sip of a Luscious Strawberry Sipahh evokes the milk bar of yesteryear with a
pastel drink that's creamy and subtly sweet (ask mum or dad about the milk bar of
yesteryear if you don't remember them!). A familiar staple in every Australian
childhood, Luscious Strawberry is an old fashioned favourite.
OKEY-DOKEY COOKIES & CREAM
A modern classic, the cookies and cream combo makes an appearance on every
quality milkshake menu since it became a craze circa 1997. Okey dokey Cookies &
Cream has the distinct quality of golden, oaty biscuits dunked in whole milk.
CHILLED-OUT CHOC MINT
For steadfast fans of chocolate-mint mashups, there is nothing better than the
refreshing, creamy result that comes from this surprising combination. Reminiscent
of summer, boardwalks, and afternoon strolls, Chilled Out Choc Mint is a firm
favourite for choc-mint lovers. Discover it under a delicious mint green flow wrap,
then enjoy!